Just a quick update! 22 babies! Well, actually 21. I am watching the 22nd zipping right now and hope to go to bed before she finishes, so I am being optimistic.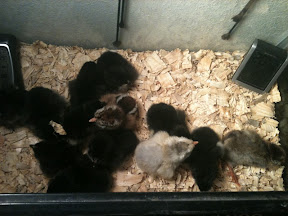 What an amazing hatch! I have never had such a successful rate of return on the time and energy intensive incubation process.
It has been a very long day, and I have a bunch of pics and videos to share, but I'll just post a few here and it's off to bed for now.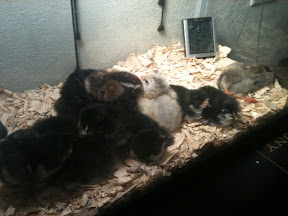 I so enjoyed speaking to the kids at the school today; I hope they came home positively brimming with excitement and questions! They are so smart and so much fun to learn with.
- Posted using BlogPress from my iPhone